Description
Smooth, stylish and comfortable best describe this new iVog City Up range with the iVog 5.1 as its ambassador.
You will rediscover the sense of the word tranquillity at the handlebars. Pedal with complete ease on your usual journey, a little detour to the local bakery for extra pleasure, secure your bike thanks to the padlock attached to the frame, set off again calmly and start your day in the best way. The iVog City Up 5.1 offers you new everyday comfort.
Double your battery life with the iPowerFit duo
a second battery available to buy with O2feel iPowerFit compatible models. This lightweight and compact second battery can be carried easily in your bag or on the rear baggage rack with a suitable bag.
To sum it up: All of our batteries come with a 4-year warranty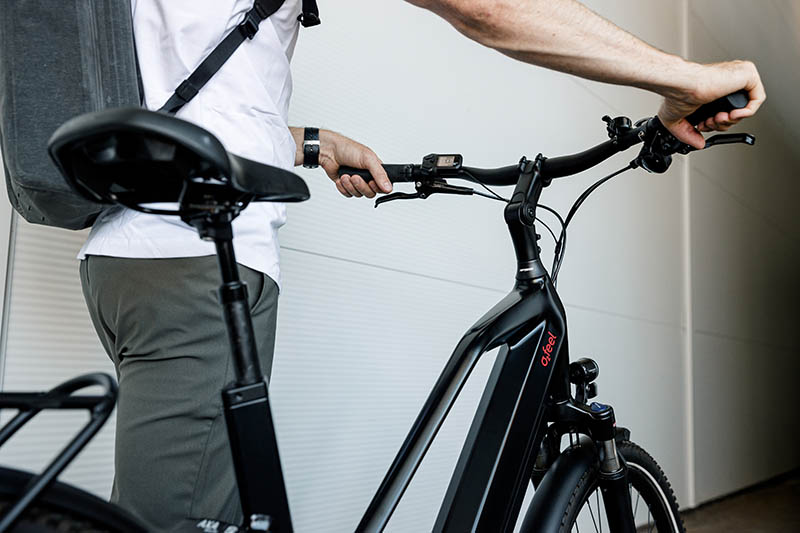 the average autonomy of your ebike