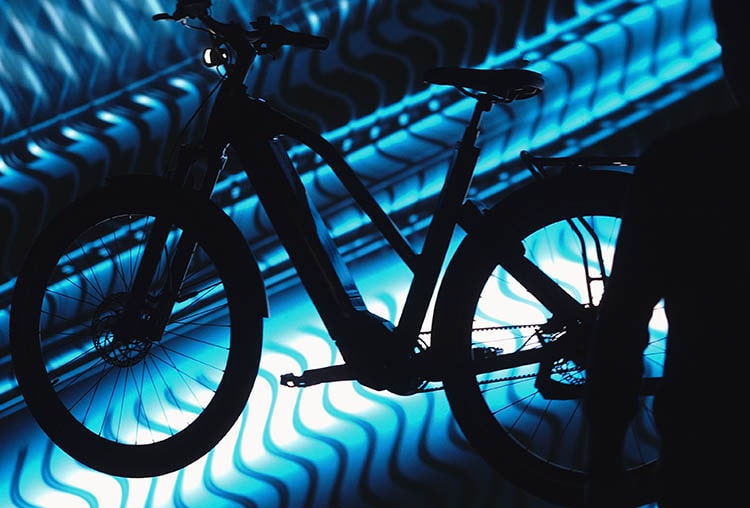 A comfortable, innovative and stylish electric design bike, designed and assembled in France – it is possible and this has been our promise for over 10 years!
At our offices in Wambrechies in northern France, our employees work on the development, design, after-sales service and even the maintenance of your electric bikes on a daily basis. The expertise of our enthusiasts benefits our products as they develop the electric bikes of tomorrow produced at our Assembly Plant in the Hauts-de-France.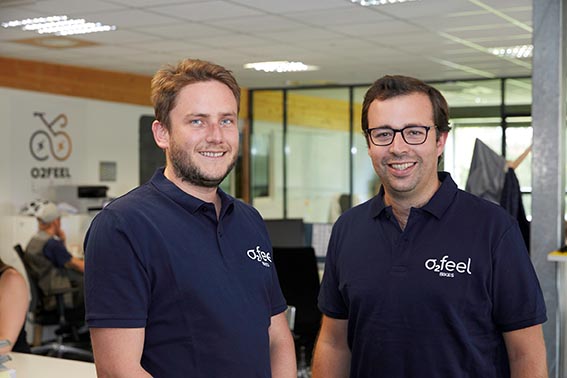 The adventure began in 2009 in a garage in Amiens in the Hauts-de-France region when two friends, engineers Grégoire and Jean, decided to bring to life their vision of the mobility of tomorrow.
The electric bike seems an obvious choice to change habits and contribute to a new lifestyle.
Creators of technology and unique design, they designed their first 24 inch bike, the compact and comforting Valdo, a bestseller in the early days of the brand.
O2feel is an electric bike design company recognised for its knowledge and expertise acquired since 2009.
Developer of technology and unique design, O2feel also produces in France from its assembly plant in Lille Metropole. Found across France in specialised reseller stores, as well as internationally, O2feel has positioned itself as a reference of the French electric bike.
Since its beginnings, O2feel has been rewarded for its expertise, innovation and designs.
In this age of electric mobility, O2Feel is ready to equip everyone with e-bikes for both town and country.
The trends going forward are clear: fewer cars, more bikes.
Our objective: To become a leader for the mobility of tomorrow by making your day-to-day journeys and pleasure trips easier and more enjoyable,
for well-being and peace of mind.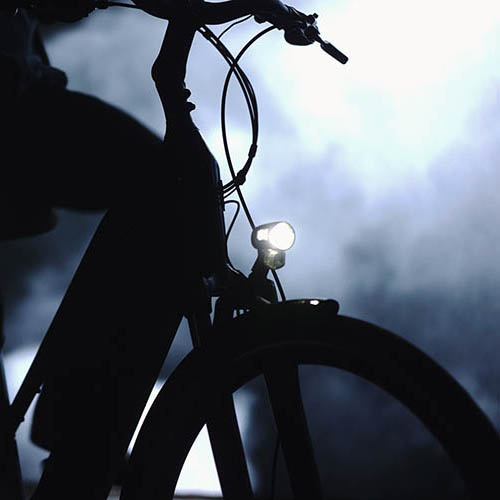 High-Environmental-Quality building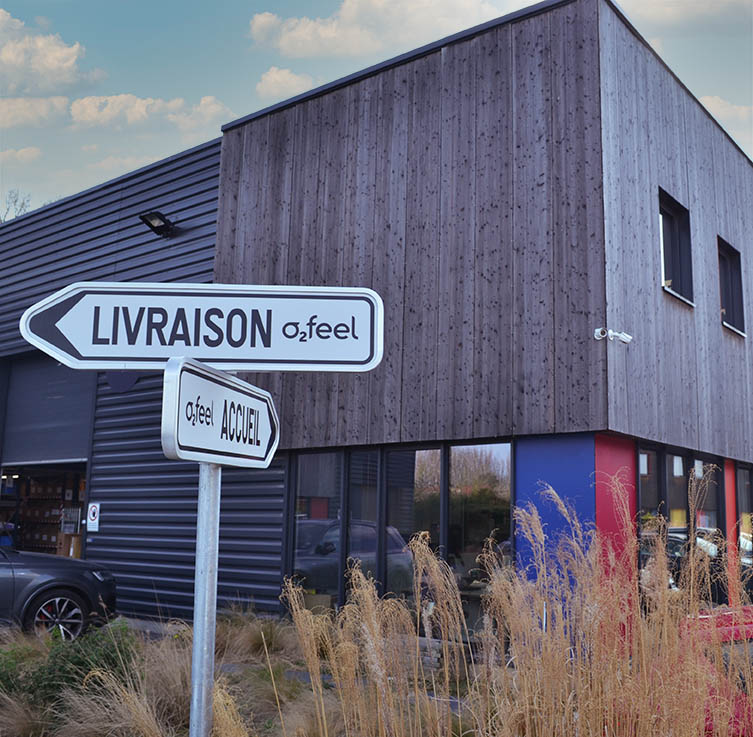 O2feel is located in Wambrechies, in the ECOPARK estate near Lille.
ECOPARK is the first industrial estate to receive High Environmental Quality (HQE) certification in the North Paris region.
The whole of the building is Low-Energy Building certified: it consumes six times less energy than buildings constructed in the 1990s.
The environment has also been taken into account, in the infrastructure, materials used, choice of vegetation, rainwater harvesting, and more.