Description
Do you live in a city? Do you have a small apartment? Or are you just travelling in a camper van?
For all these situations that lack space, our solution is the folding electric iPeps. Add a touch of "peps" to your lifestyle! Our iPeps comes with a new iPowerFit 400 battery compatible with the iPowerFit duo option, integrated in the saddle tube. Its Shimano E5000 motor will adapt perfectly to your needs and its integrated Nexus 7 speed gear change gives it good handling and extra comfort. This small folding bike has everything a bigger version does!
Double your battery life with the iPowerFit duo
a second battery available to buy with O2feel iPowerFit compatible models. This lightweight and compact second battery can be carried easily in your bag or on the rear baggage rack with a suitable bag.
To sum it up: All of our batteries come with a 4-year warranty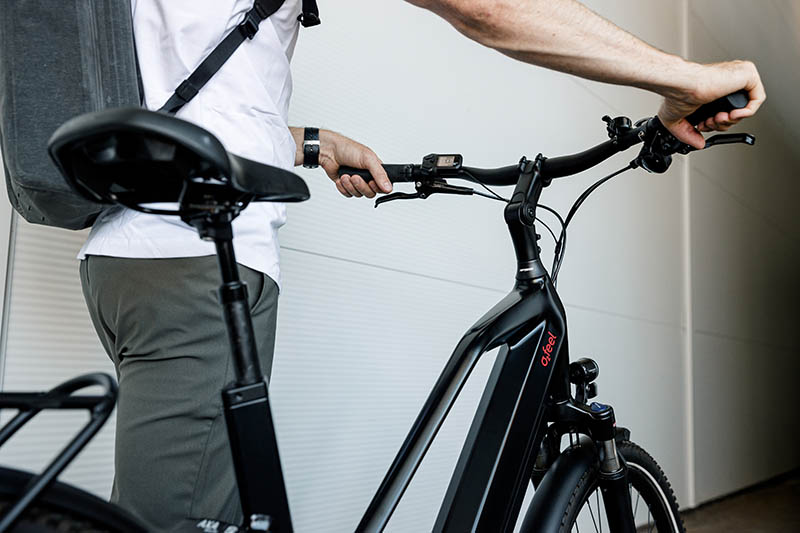 the average autonomy of your ebike