Description
Appreciate this calmness and safety at the handlebars of the iVog 4.1 and discover the pleasure of moving around.
The ergonomic handles match the comfortable saddle and the anti-puncture tyres: the perfect combination for a stylish and pleasant bike out and about. Its mudguards adapted to the frame colour give it the finishing touch. It is versatile, climbs and descends your town's slopes easily thanks to the Altus 8 speed derailleur that adapts to your journey. And don't forget the reliability of the Shimano E5000 motor that supports these changes in road behaviour.
Double your battery life with the iPowerFit duo
a second battery available to buy with O2feel iPowerFit compatible models. This lightweight and compact second battery can be carried easily in your bag or on the rear baggage rack with a suitable bag.
To sum it up: All of our batteries come with a 4-year warranty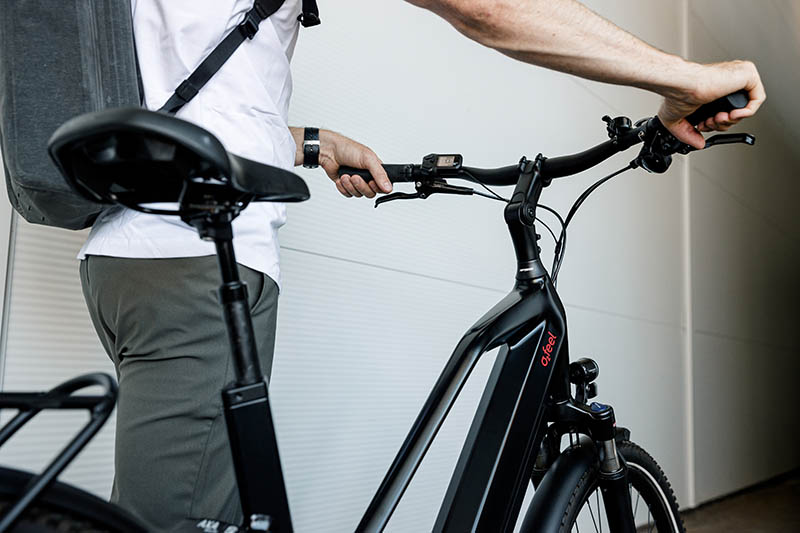 the average autonomy of your ebike