O2feel has teamed up with one of the most famous Grand Slam tournaments, using the iconic colours of the French Open to create several versions of its sporty and elegant e-bikes.
During the 2023 tournament, try to win an Equo Roland-Garros from 14 May to 18 June.
Draw on June 19th from amongst the participants.
The winner : P. Gaillon (Salon-de-Provence, France).
A legendary event, broadcast every year in over 244 countries throughout the world, the Roland-Garros tennis tournament in Paris is the meeting for both sport enthusiasts and the general public.
This grand slam, with its legendary clay courts on which the greatest champions have made their mark, extends beyond borders. A temple to passion and to surpassing yourself, Roland-Garros is also a style brand in tune with its time, combining elegance and modernity.
In becoming an official Roland-Garros brand licensee, O2feel is joining the tournament's story. We share the strong values of elegance, French expertise and sport.
The meeting of our two brands is the promise of a new art of living, on an electric bike model designed especially for the Roland-Garros label, skilfully combining style and sport. An obvious match.
Get on the saddle and extend your passion beyond the tennis courts!
For 2023, O2feel is presenting a limited edition of the Equo Roland Garros in the colours of the iconic clay courts of the French Open.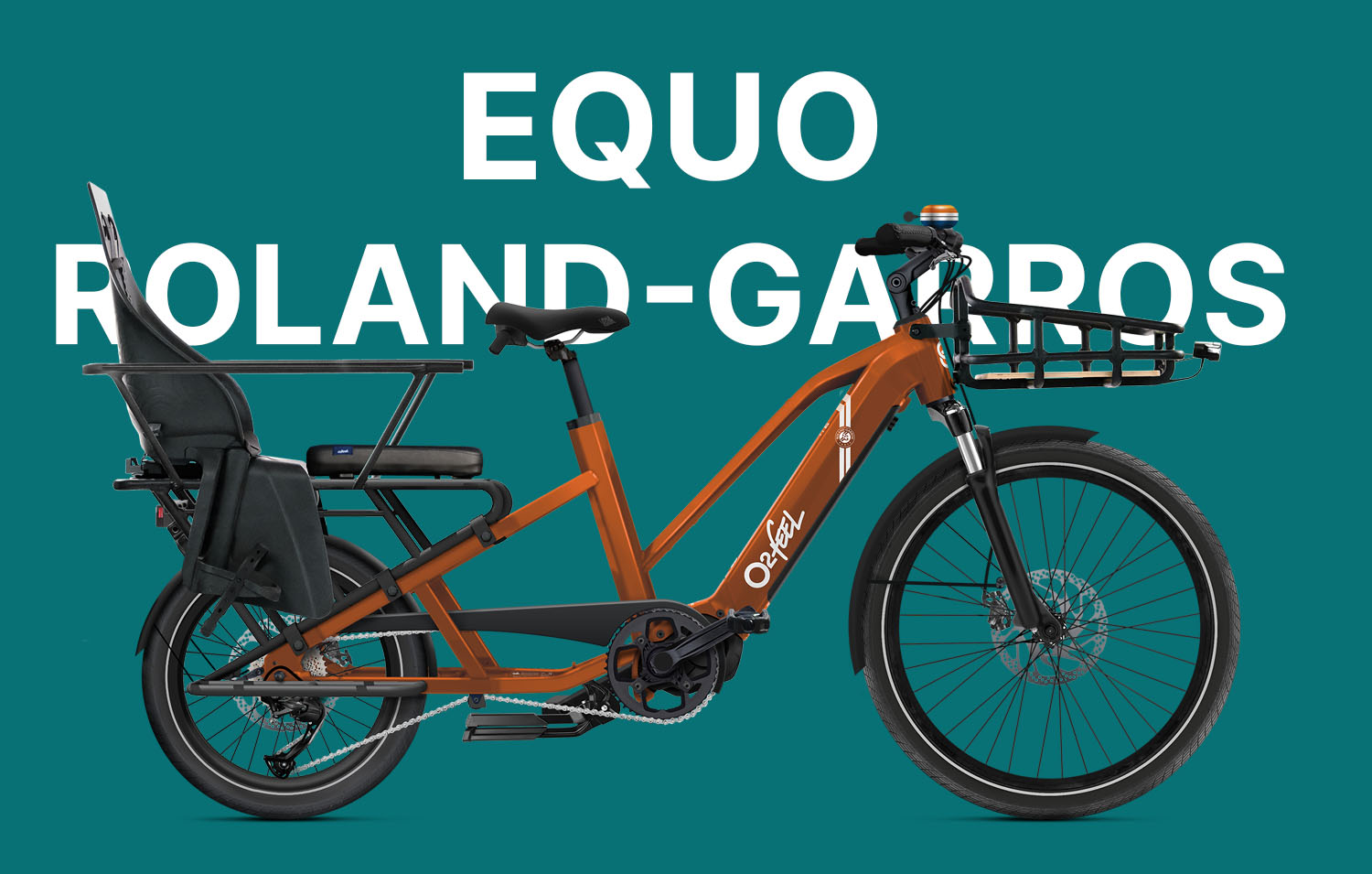 Own a touch of the dream...with our limited edition Equo Roland Garros cargo
In the colour of clay and with accessories honouring the famous French Open tournament, the Equo Roland-Garros Cargo is an extraordinary testament to the passion this legendary Grand Slam tournament incites.
Only 100 of this particular model have been produced, each with a unique number plate.
A peerless e-bike for an exceptional tournament…
100% Roland Garros accessories:
Centre court at the French Open engraved on the front basket.
A bell designed to reflect the famous French tournament.
Experience the intensity of the tournament at the handlebars of
our iSwan Roland-Garros limited edition model
With its chalk white, blue and terracotta colourways reminiscent of the hues of the courts at one of the most famous tennis tournaments in the world, the iSwan Roland-Garros Edition embodies French elegance and expertise.