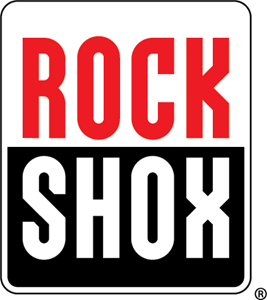 A story that began in the 1980s. At that time the brand's founder, Paul Turner, began mountain biking.
He would quickly realise the need for good suspension and thanks to his professional and personal experience in the motorbike department of Honda, he could apply his knowledge to the development of the first front and rear suspension for bicycles.
The brand RockShox creates and specialises in suspension for mountain bikes, freeride or even cross country.
O2feel selected market leader RockShox to equip its Sport range with forks.
RockShox lightweight, technical and attractive forks and shock absorbers are perfect for electric bike riding. We continually research the best technology in order to offer equipment adapted to meet your expectations.
Suspension is designed to support you on all types of surface and route: mountains, forest, tracks, trails, muddy or bumpy. O2feel experts ensure comfort and riding performance with RockShox.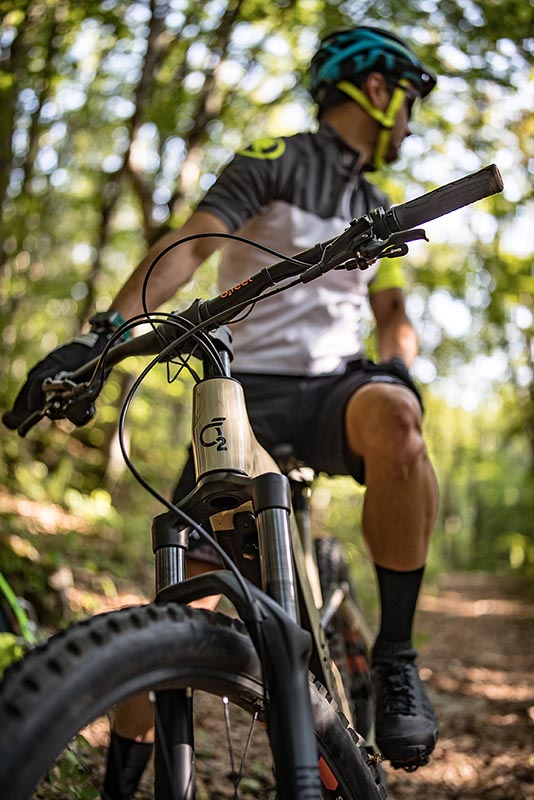 Found on our Soar electric mountain bike. This "enduro" type suspension was created to meet the demands of the electric mountain bikes with a heavier and more rigid chassis than a muscular mountain bike. The DebonAir™ pneumatic spring and the Motion Control™ shock absorber technologies give maximum control and performance when riding. Feel like you're suspended in the air and build your confidence on more difficult trails. 160 mm angle.
Found on our Amplitude 7.2 model. Specially designed for electric mountain bikes, this suspension design comes with TurnKey locking for easy suspension blocking on the climb, a Solo Air spring, a strengthened Torque Caps for more control and therefore greater pleasure between the bike and the track.
Moreover, this fork has a wide wheelbase designed to hold mudguards.
140 mm angle.
Control is on hand! Simple to adjust, increased riding pleasure. Maxima Plush technology reduces friction and increases control and DebonAir™ offers better quality shock absorption.
3 position settings: closed, open and high speed.
With RockShox we promise you perfect road handling, a custom-made experience and to go above and beyond with no limitations or barriers.