Description
Why deprive yourself of e-well-being at an affordable price?
This entry level model lets you roam the city in comfort and complete safety. The iVog 3.1 comes with a MIK HD baggage rack (27 kg max) suitable for a baby seat or bags. It also has a mudguard to keep your clothes clean and start off your day in the best way! From the first rays of daylight to nightfall, the iVog has lights to make your visible and light up your journey. Your weeks will take on a new pace at the handlebars of this iVog.
Double your battery life with the iPowerFit duo
a second battery available to buy with O2feel iPowerFit compatible models. This lightweight and compact second battery can be carried easily in your bag or on the rear baggage rack with a suitable bag.
To sum it up: All of our batteries come with a 4-year warranty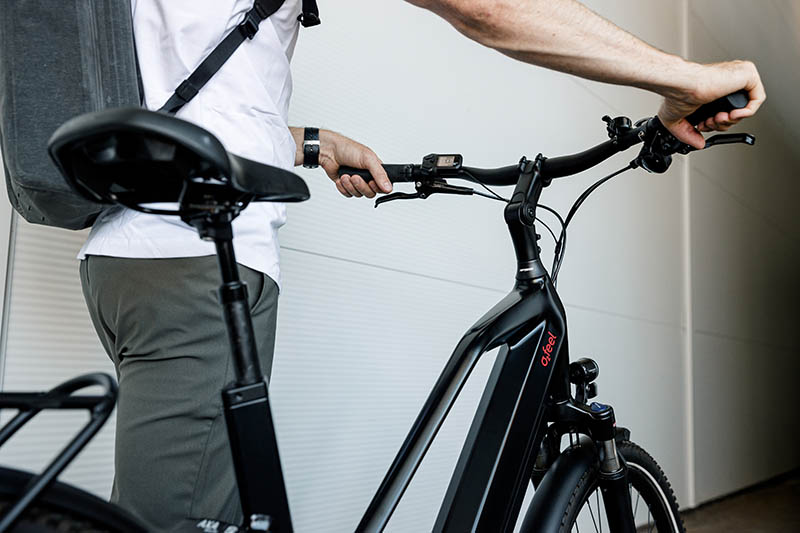 the average autonomy of your ebike