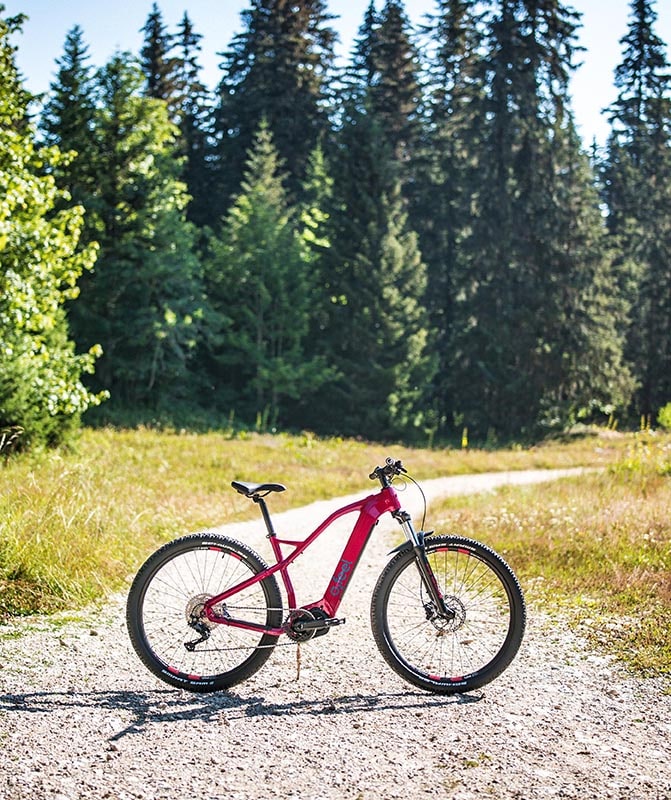 Enjoy the most beautiful landscapes and sensations that nature has to offer with the O2feel Sport collection.
Our electric mountain bikes offer top end technical equipment, focussed on 100% off-road use. No stand, mudguard or baggage rack on the electric mountain bike! Time to escape to the country for some fun.
No good performance without good equipment! To us, this motto means top end equipment: powerful Shimano motor, high performance batteries and top quality technical specification.
Push your limits and enjoy yourself on our electric mountain bikes at altitude or on rolling hills, whatever your playground, somewhere between peaceful hiking and frenzied action!
Our Karma, Amplitude and Soar ranges are designed for the rider's pleasure and promise to use up your energy, be fun, push you further and to reinvent you: so go for it!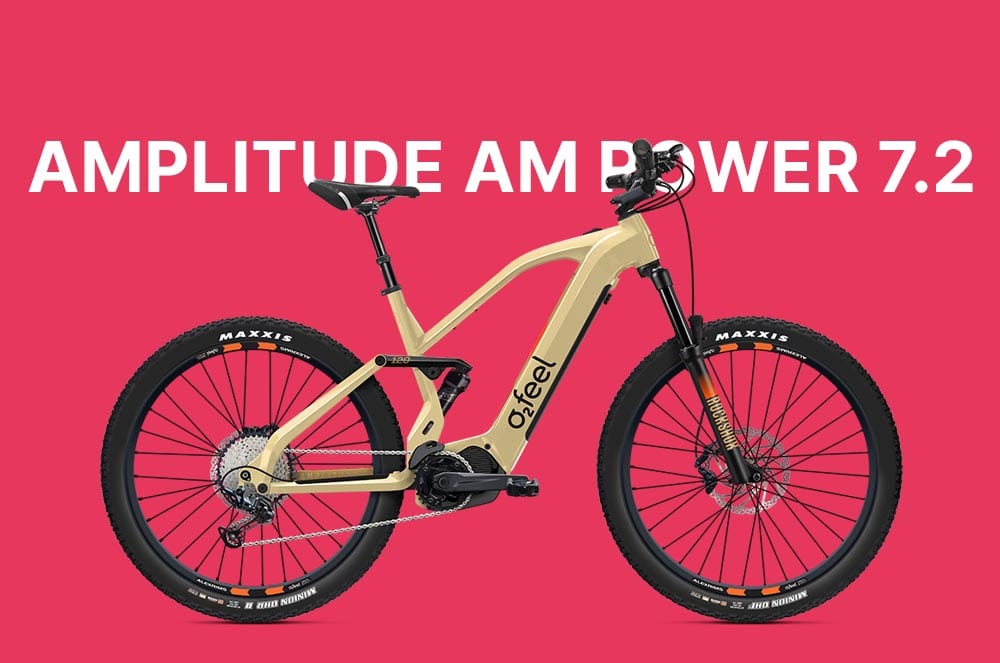 Commit to the unattainable with the Amplitude 7.2 and its powerful and lightweight Shimano EP8 motor, mounted on a full suspension frame, and its integrated iPowerPack Advanced 720 battery for riding up to 240 km depending on the selected ride mode.