Description
Fancy a last minute getaway? Rediscover the pleasure of a forest trip or a winding and bumpy trail while maintaining flexibility and comfort.
At the handlebars of this iVog Explorer Boost, you will be propelled by its integrated iPowerFit 400 battery combined with the powerful Shimano E6100 motor and its trekking equipment: baggage rack for your trips, plastic shock resistant mudguards and a Royal Lookin gel saddle providing great comfort and strength in bad weather. This new iVog Explorer is certainly the ideal light and comfortable ebike for your next ride in the countryside.
Double your battery life with the iPowerFit duo
a second battery available to buy with O2feel iPowerFit compatible models. This lightweight and compact second battery can be carried easily in your bag or on the rear baggage rack with a suitable bag.
To sum it up: All of our batteries come with a 4-year warranty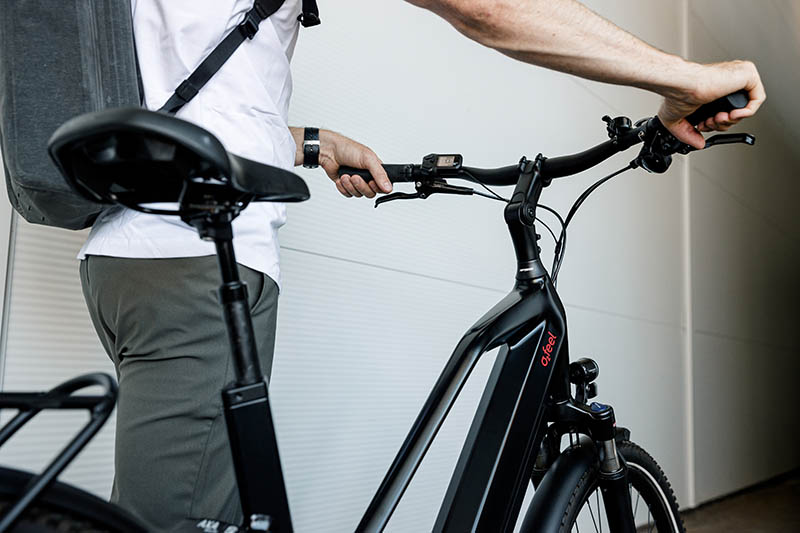 the average autonomy of your ebike