Description
Give your trips a little boost with this beefed up version of the iVog City and its Shimano E6100 motor .
Its sharp and contemporary design makes it a stylish partner to ride with in style and comfort. Let's not forget about security with the Axa frame padlock, compatible plug-in chain, for your minute stops. With the iVog City Boost, it's now possible to ride with ever more security and vitality.
Double your battery life with the iPowerFit duo
a second battery available to buy with O2feel iPowerFit compatible models. This lightweight and compact second battery can be carried easily in your bag or on the rear baggage rack with a suitable bag.
To sum it up: All of our batteries come with a 4-year warranty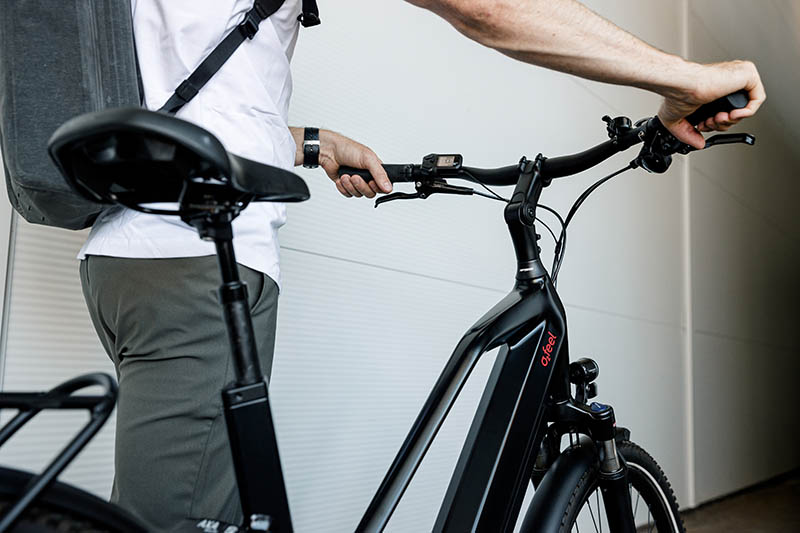 the average autonomy of your ebike